Opera and Concert Program Musicological Circle of Important Title
In the wide range of numerous summer festivals it is the very opera that represents the city of Split. The première of Mozart's Don Giovanni, which has not been performed in Split since the late seventies, is our dignified way to contribute to 250th anniversary of maestro's birth. We complete the musicological circle of important performances with revival of Verdi's Nabucco at Peristil and première renewal of Aida at the Kamerlengo Fortress in Trogir. In the concert part of the program there are two big names, two honorees, one of the greatest composers of all times - Mozart, and most probably the greatest Croatian composer of the 20th century - Papandopulo.
Drama program Comedies and tragedies in actor's bags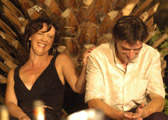 Theatre survived for years thanks to strolling companies, actors who carried their performances in their carriages offering to the public exactly what they wanted to watch. They carried both comedies and tragedies in their bags, they mixed genres, invented new ones, pulled them out of their sleeves the way gamblers do it, always trying to satisfy common people's liking. It is exactly that kind of strolling carriages that we are bringing at the stage of Split Summer Festival. Actor as a player, manipulator, high-wire dancer between what he wants to be and what the audience wants him to be; man in a constant search for the new Renaissance, for the liberation, that is the kind of actor that we put in the center of our research attention.
Ballet / Dance Classical and modern dance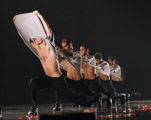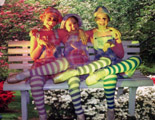 World famous Israeli ballet artist Rami Be'er, whose choreographies are almost always real author master-pieces, will be the choreographer of Magnum performed by Croatian National Theatre - Split Ballet Assembly, very successful recently characterized by increased creativity and performances at various world destinations.
The presence of ballet artists from the United States, Russia, Latvia…at the Split Summer Festival contributes to already high artistic level of dancing part of the program and emphasizes the Festival readiness to include both classical and modern dance as yet another singularity of Split Summer Festival.
Special program Exhibitions / Movies / Promotions / Photographies...






Stephan Lupino / Matko Biljak / Joško Ševo / Jakov Sedlar / Ivo Pervan / Gordan Matović / Arsen Dedić